The Facebook Marketplace is among the most exciting part of Facebook, and it has a monthly users of over 700 million , using the platform for sales and purchase of all kinds of products and goods.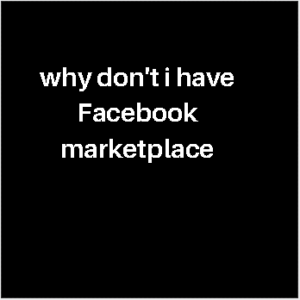 You can reach the Facebook Marketplace service via Facebook directly through the following means:
Facebook website: the marketplace link on the main menu on the screen side.
Facebook app: The icon with three lines that opens a secondary menu and can access the marketplace. 
Reasons Why The Facebook Marketplace Icon Is Missing
The Facebook website or app is not showing the Facebook marketplace icon?  Then some reasons may be the cause:
Below age limit Facebook users who are above 18 years are only allowed to use the Facebook marketplace.
Unsupported home region Only 50 countries can access the Facebook Marketplace and if your location on Facebook isn't supported, then you won't be able to access the Facebook Marketplace.
iPod Touch iPod touch does not support the Facebook Marketplace.
New Facebook account users are known not to access the Facebook marketplace.